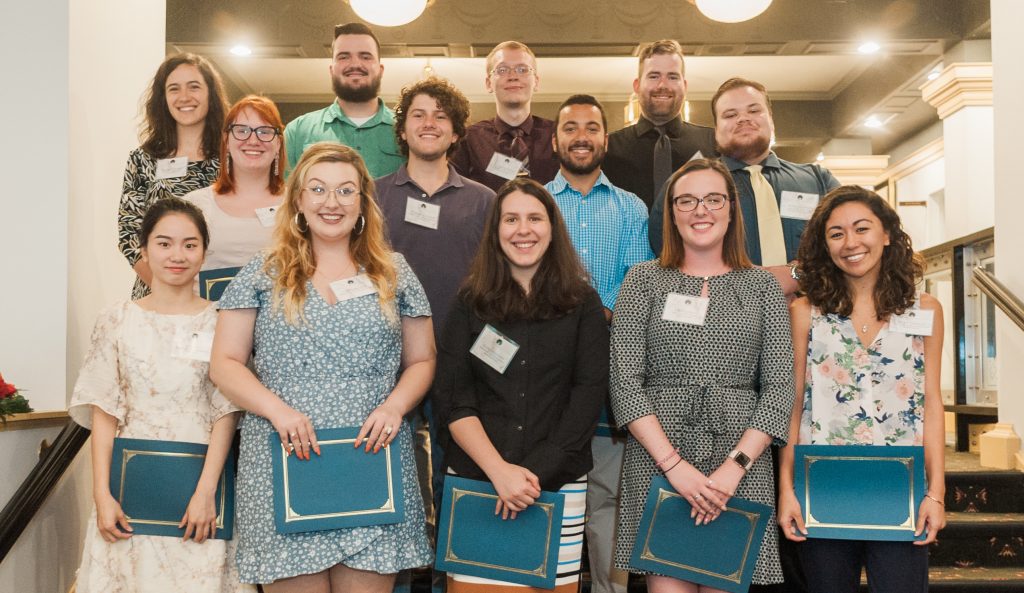 To celebrate a year filled with milestones, Local Government Academy held its annual Recognition Luncheon on Thursday, August 8, at the Engineers' Society of Western Pennsylvania. Our Executive Director, Joy Ruff, kicked off the festivities with an inspiring overview of the LGA's legacy over the last 36 years, which set the stage for a stirring tribute to the late Dr. Charles Martoni by County Executive Rich Fitzgerald. The County Executive recognized Dr. Martoni's years of service to the Borough of Swissvale and as a member of the Allegheny County Council with an emphasis on Dr. Martoni's role as a mentor to countless municipal leaders throughout the region. Mr. Fitzgerald presented a framed certificate to Phyllis Friend, Dr. Martoni's sister, who represented the family in accepting the recognition.
The luncheon also highlighted the successful completion of the 2019 Municipal Intern Program. Fourteen students from universities throughout Western Pennsylvania were selected for the program and placed in municipalities, or at a Council of Government (COG), where they designed and implemented projects such as GPS data collection, community outreach, and sustainability planning. Speaking on behalf of the Class of 2019, Macy Holloway presented the intern project highlight, which featured the Town of McCandless. Macy's enthusiasm was evident as she reviewed her role in the Town's efforts to achieve Platinum status in the Sustainable Pennsylvania Community Network.
Featured speaker Rebecca Matsco, LGA Board Member and Potter Township Supervisor, discussed the importance of training course for elected officials, noting that her participation in the Newly Elected Officials Course (NEOC) was a fundamental stepping stone for her. She explained that the concept of mentorship and education has proven to be game-changing for many officials as "you don't know what you don't know until you know it" and emphasized the importance of LGA's mission.
To cap off an exciting event, Joy recognized the many technical experts who volunteer their time throughout the year as program instructors. She explained that LGA has provided countless hours of educational training reaching over 30,000 individuals across Allegheny County and Southwestern Pennsylvania. It is because of the dedication of these individuals that LGA can offer a wide curriculum of online and instructor-led courses that are affordable and professionally delivered.
To see the full photo album from the event, click here.