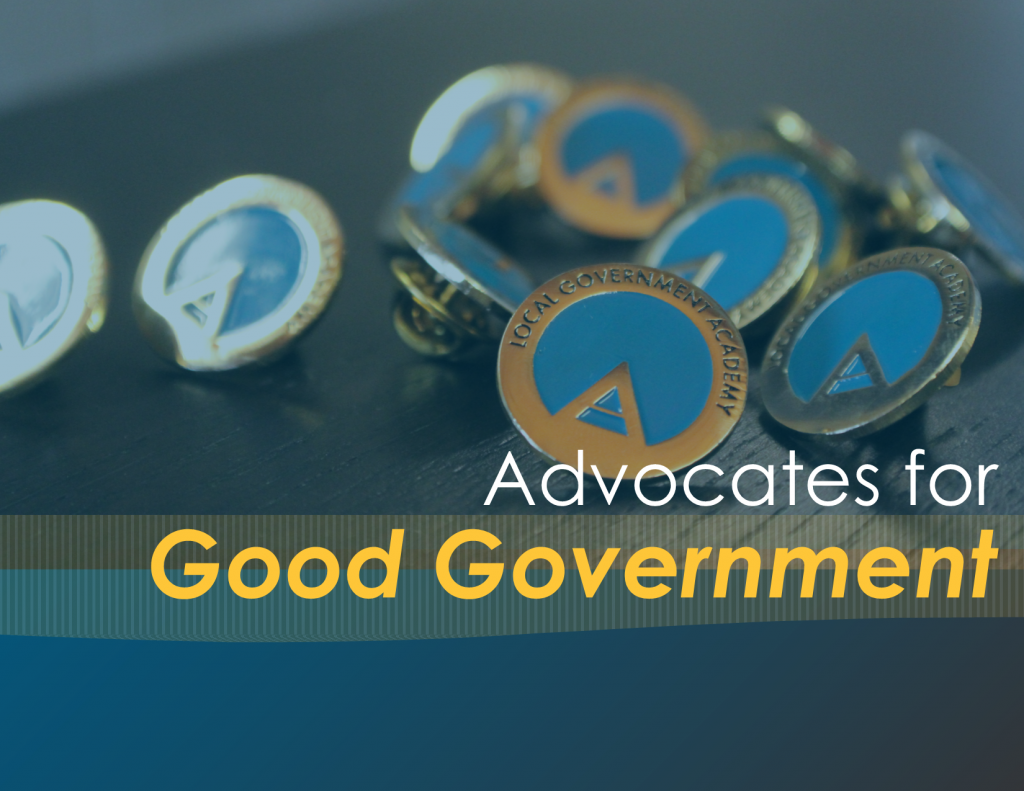 Since our founding in 1983, Local Government Academy (LGA) has remained focused on our mission to Promote Excellence in Local Government. As we roll-out our annual Advocates for Good Government campaign, we are pleased to present enhanced sponsorship benefits that will provide maximum visibility across Southwestern Pennsylvania communities and can be customized to heighten awareness of your organization.
The Advocates for Good Government campaign ensures that LGA has the capacity to address emerging issues as well as the fundamental responsibilities of local government. Depending upon your goals, sponsorships packages can offer:
Complimentary seating and tickets to the Annual Recognition Luncheon
Priority consideration for event sponsorship
Listed recognition at major events and logo displayed prominently in digital media
Priority consideration as a subject matter expert & instructor
Priority consideration for new program development
Local Government Academy is a trusted resource for our region's municipalities, and we have more to do. When you become an Advocate for Good Government you join a unique collaboration with government, business, academic and civic groups.
For sponsorship levels, please visit click here, or for more information contact Joy at (412) 357-6449, or e-mail: jruff@localgovernmentacademy.org.