The 2019 Annual Recognition Luncheon
The Local Government Academy's Annual Recognition Luncheon paid tribute to those individuals who Promote Excellence in Local Government. This annual event, held on August 8, 2019, recognized the leaders of tomorrow—students enrolled in our 2019 Municipal Intern Program, completing innovative community improvement projects across the region.
Local Government Academy offered thanks our dedicated supporters who have built a legacy over the past 36 years. This included a tribute to long-time Board Member, Dr. Charles Martoni, Ph.D., who exemplified exceptional leadership for Local Government Academy. Dr. Martoni joined the Board of Directors of LGA in 1992 when serving on the Swissvale Borough Council and served loyally until his passing this year.
We thank our students for their hard work over the summer and wish them well in their future government careers, and recognize volunteers who have devoted their time and expertise over the years to deliver quality instruction to hundreds of local government representatives. We are honored to work with these individuals who have dedicated their lives to good governance.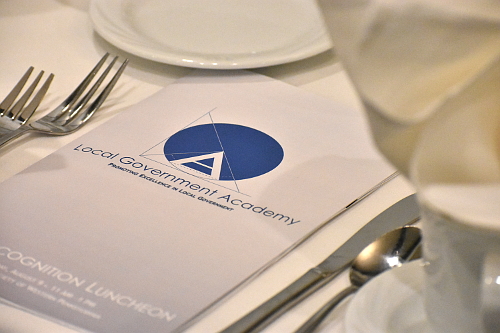 Your Help Is Needed
-

Make An Impact
Become a positive presence in the day-to-day workings of local government by supporting our efforts to promote excellence.
Donate to Local Government Academy or become an Advocate for Good Government today.
Accepting in-kind and monetary donations.