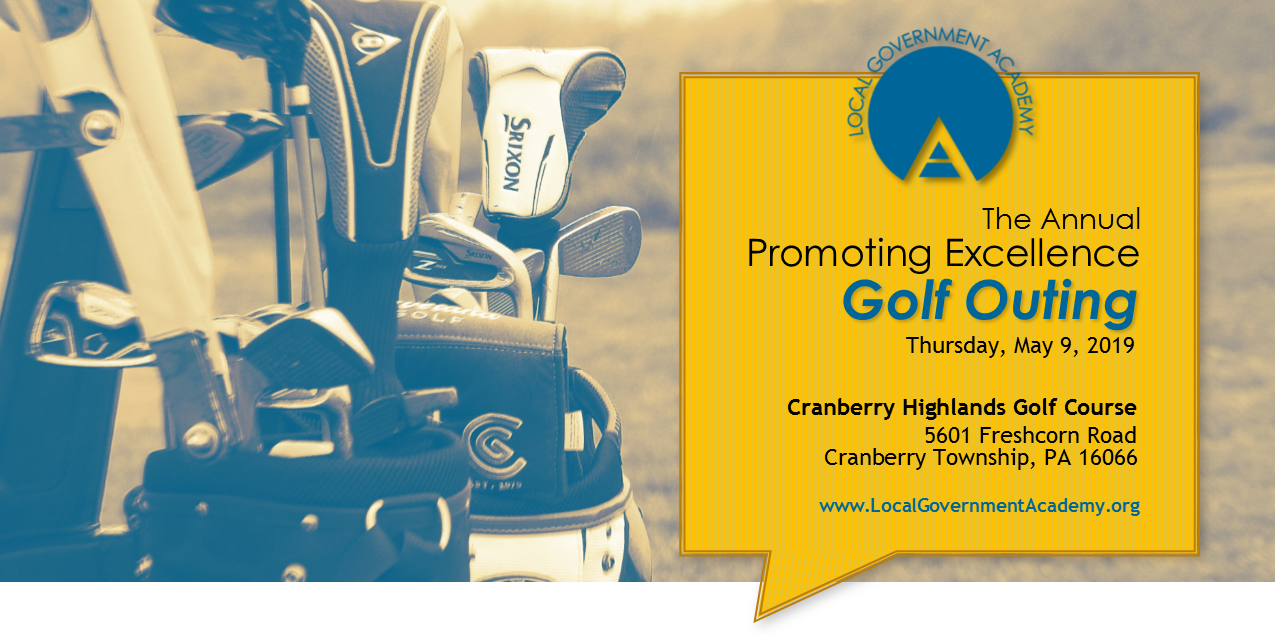 Those sunny days are right around the corner, which means it's time to start dusting off that iron. Registration is open, with options for Foursomes, Individuals, and non-golfer Dinner Guests. Reserve your spots before they sell out!
Sponsorship opportunities are still open. For more details on each level, check out the flyer, and then head on over to the sponsorship registration page. Your contribution helps Local Government Academy promote excellence in local government.
The annual LGA Promoting Excellence is scheduled for Thursday, May 9, 2019, at Cranberry Highlands Golf Course. Mark your calendars and plan now to attend this outing, which raises money for educational programming for local governments, and offers a great day of networking, fun skill competitions, and prizes.