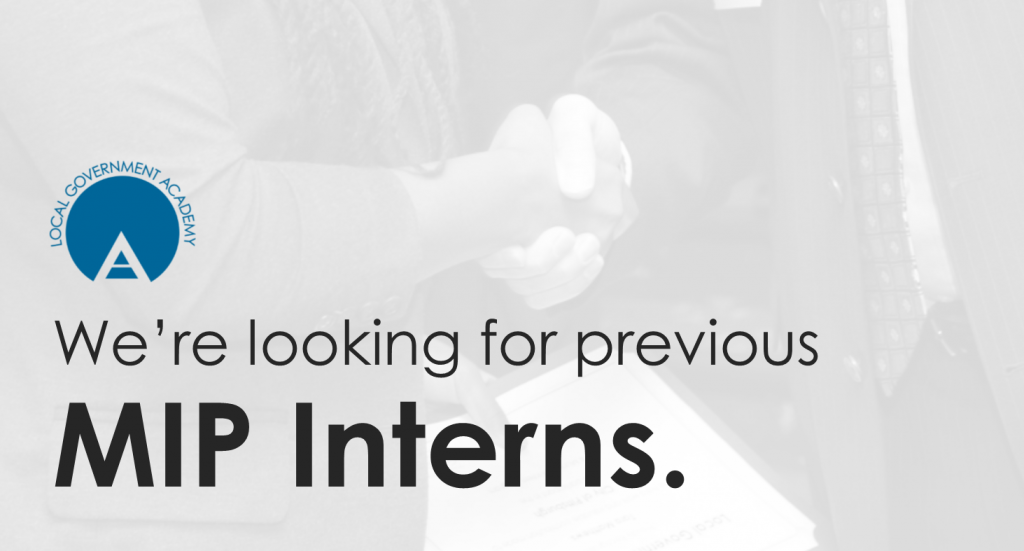 This year's MIP interns have been selected and have just begun (or are about to begin) their summer internship. For our previous interns, you know this is an exciting step forward as they gain real world experience and professional relationships. In July, they'll have the Intern Development Session, and in August, their work will be on display for the audience of the Recognition Luncheon. No sweat.
(Or, realistically, a lot of sweat.)
With the Intern Development Session coming up in July, we're posting a call for previous MIP Interns who are now working in the field of local government. During the "Ask the Alumni" block, you'll have a chance to tell your story working through the intern program, and how this experience brought you to where you are now.
This year, the Intern Development Session will be Friday, July 12. The Alumni section is tentatively scheduled for 10-10:45 AM. If this space is open for you, and you're interested in participating as an MIP Alumni, reach out to us with your story!
Contact Executive Director Joy Ruff, AICP, at jruff@localgovernmentacademy.org.