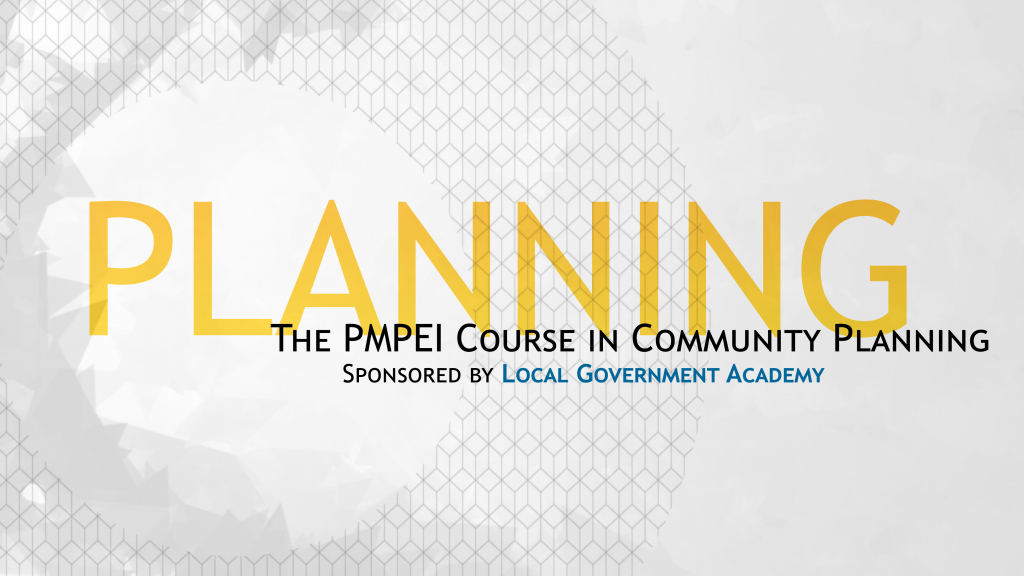 To celebrate National Community Planning Month, the Local Government Academy is pleased to partner with the Pennsylvania Municipal Planning Education Institute (PMPEI), to present The Course in Community Planning. This in-depth course, designed for planning commissioners and local officials, is a comprehensive review of municipal planning responsibilities under the PA Municipalities Planning Code. Expert instructors will review the responsibilities of a planning commission, the relationship to the governing body, the process of comprehensive planning, techniques for implementing plans including land use regulations, and best practices of an effective planning commission. The course has hands-on exercises and discussions of important issues to local and county planning.
Registration is limited to 30 participants and all classes will be held at the Carnegie Borough Building starting at 6:00 p.m. and ending at 9:30 p.m. The registration fee is $95, which includes light refreshments.
Dates:
Thursday, October 3
Thursday, October 10
Wednesday, October 16
Location:
Carnegie Borough Building
One Veterans Way
Carnegie, PA  15106
LGA is proud to offer up to three scholarships through the Michael P. Lynch Scholarship Fund to offset costs for financially distressed communities to attend this workshop. To determine if your community is eligible for a scholarship, please visit the Resources page on our website at www.localgovernmentacademy.org or contact jruff@localgovernmentacademy.org for more information.
Continuing Education Credit
This course may be taken for continuing education credit from the State Board of Landscape Architects, PA Continuing Legal Education Board, State Registration Board for Professional Engineers, Land Surveyors and Geologists, and Uniform Construction Code Officials. The fee for Continuing Legal Education Credit is $90.