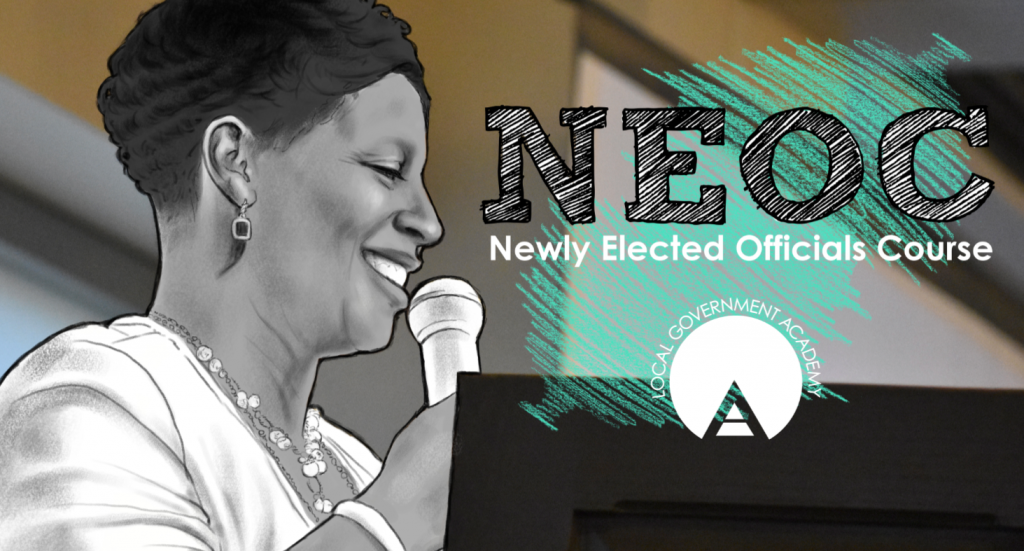 Save the date! Pre-registration for the Newly Elected Officials Course begins September 9.
Local Government Academy's acclaimed Newly Elected Officials Course (NEOC) will once again provide in-depth training opportunities for elected officials new to their positions in November. NEOC is the go-to training for local government officials in the practice of good governance.
Designed specifically for local elected officials in Pennsylvania, the Newly Elected Officials Course is now in its 35th year and is a comprehensive program that gives elected officials a head start in all aspects of governing, including leading an efficient and effective workplace, policy writing, conserving natural resources, and planning for the future. Participants engage with leaders at the local, county, and state level, as well as academic professors and credentialed instructors from both the public and private sectors.
This year, LGA is excited to present a modernized program that will prove more accessible for participants juggling busy schedules and multiple commitments. Changes include moving sessions to Saturdays and holding them at convenient locations with ample parking.
2019-2020 NEOC Schedule
November 16, 2019: Opening Day
December 7, 2019: Powers, Duties, Budget & Finance
January 11, 2020: Public Sector HR & Emergency Management
January 18, 2020: Infrastructure & Public Works
February 8, 2020: Planning & Intergovernmental Cooperation
February 15, 2020: Communication & Ethics
March 4, 2020: Graduation
Due to the overwhelming interest, pre-registration will open on September 9, 2019. Make sure to watch our website for more information or sign-up for email notices.
For more information on the course, please click here.