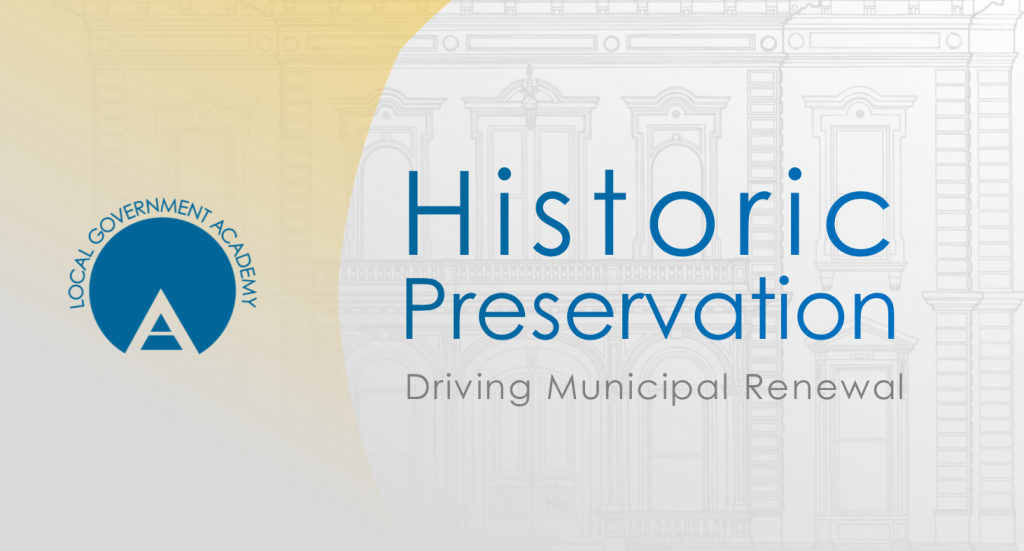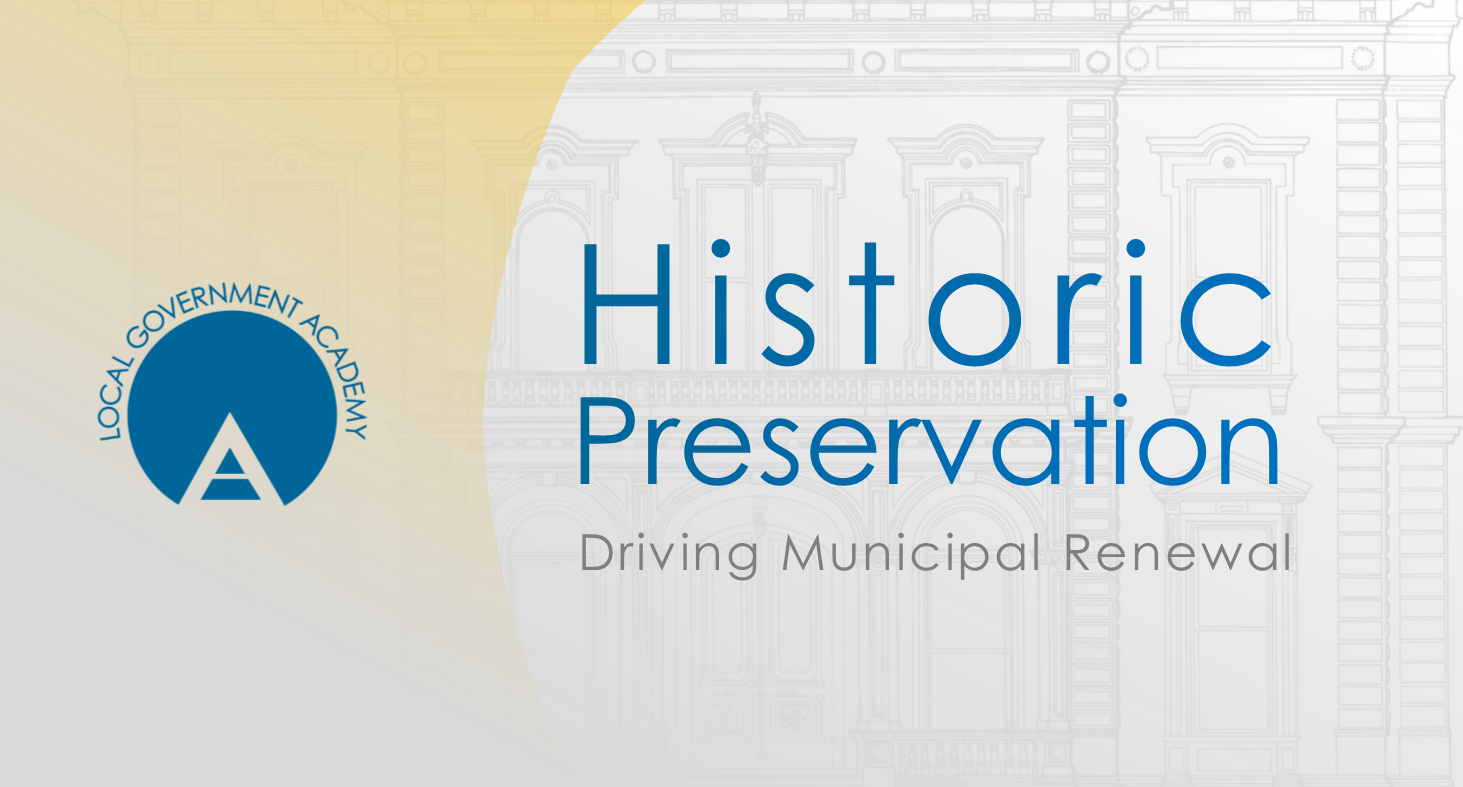 Presented by Local Government Academy in conjunction with the Pennsylvania Historical and Museum Commission, the online course Historic Preservation: Driving Municipal Renewal offers planning officials the opportunity to learn more about the value of historic preservation in addressing both community development (by reconnecting citizens to their past and reviving community spirit) as well as economic development (by creating jobs, restoring the tax base, stimulating private investment, and promoting sustainable growth.)
Often misunderstood, historic preservation is a management tool, a way to promote economic vitality, marketing and community development through traditional design principles. It's NOT intended as a way to make a place feel like a museum. The course introduces participants to a variety of strategies and resources that can be implemented at the local level.
Historic Preservation: Driving Municipal Renewal is available without charge, along with additional online courses on related topics, on our website.