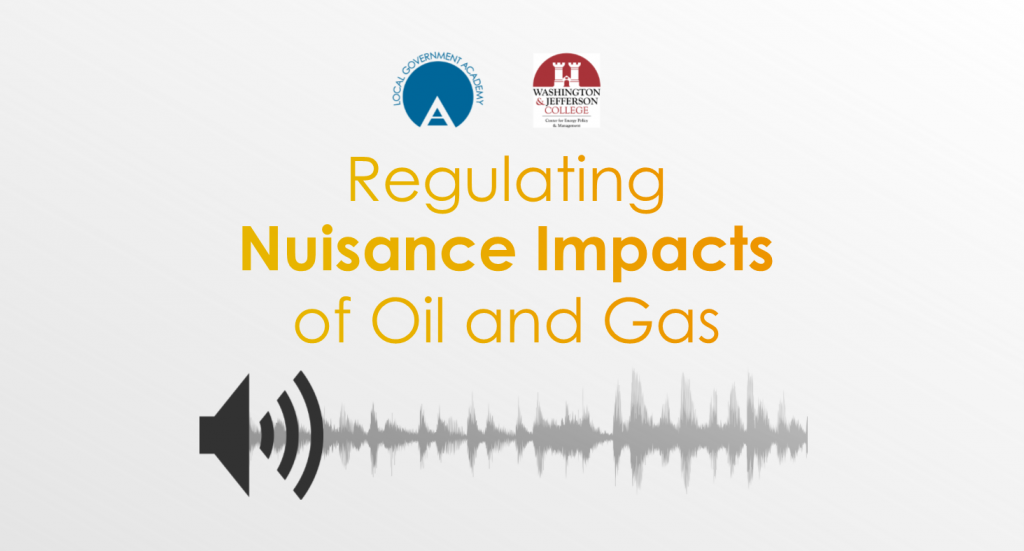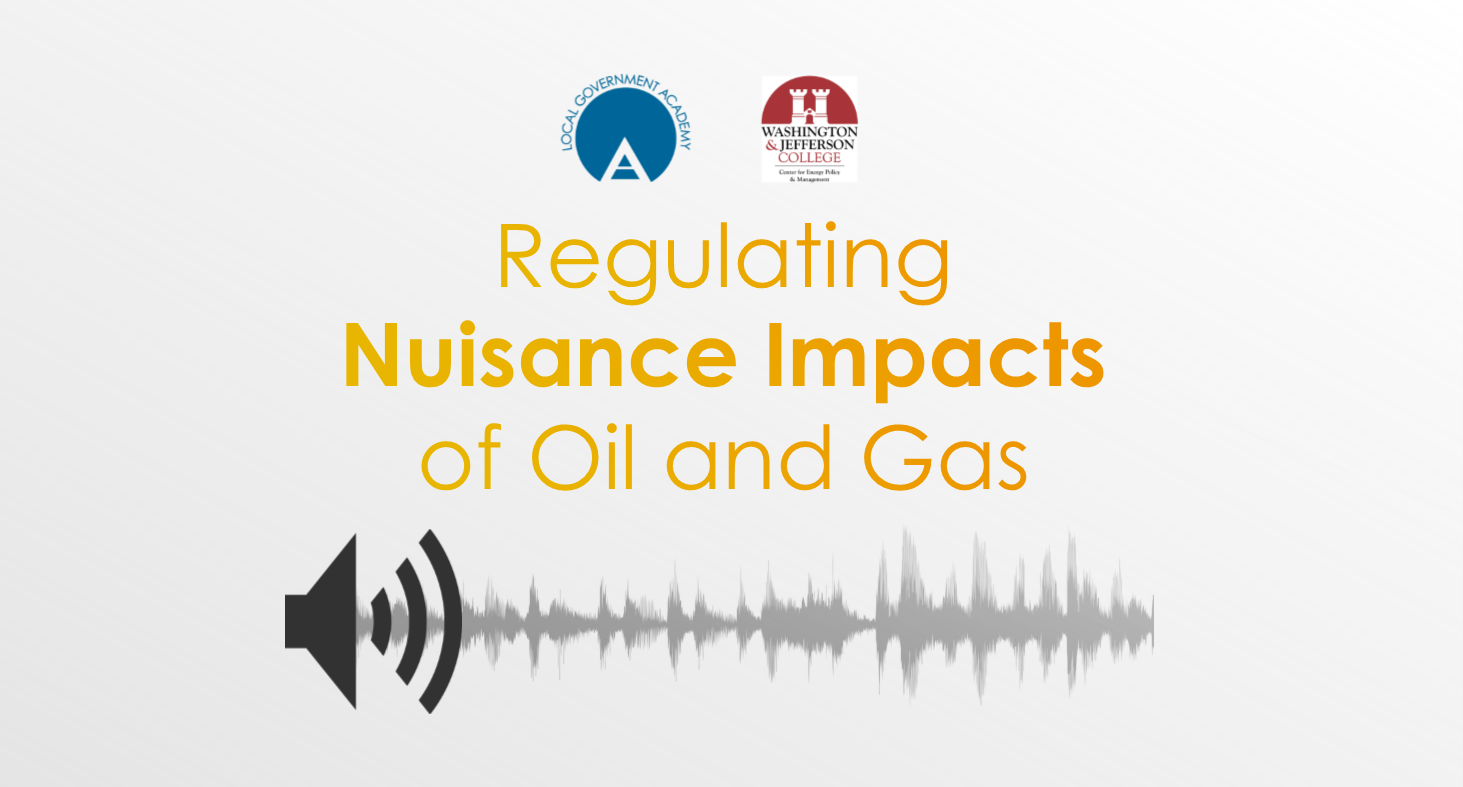 What was once primarily thought of as a rural trend, oil and gas developments are moving closer to more densely populated areas, including residential subdivisions, in suburban communities.
Development of shale mineral resources through horizontal drilling and hydraulic fracturing has transformed the economic landscape in Pennsylvania. Likewise, this development has changed our land use patterns as new drilling pads and the associated infrastructure are built. As local governments prepare for the potential for expansion of oil and gas development, officials and staff must proactively address and plan for the mitigation of nuisance-like issues.
So, how can this be done? How does local government respond to the potential for nuisance impacts and what tools are available to municipalities?
This presentation will discuss the potential nuisance issues that municipalities can expect, a background on the methods for regulating potential nuisances and an explanation of what to include in an ordinance addressing oil and gas related nuisances.
_____________________
Adrian Markocic is a licensed attorney and has spent almost nine years at one of the largest independent oil and gas exploration companies in. He is well versed in the issues that municipalities and landowners face when dealing with oil and gas development.