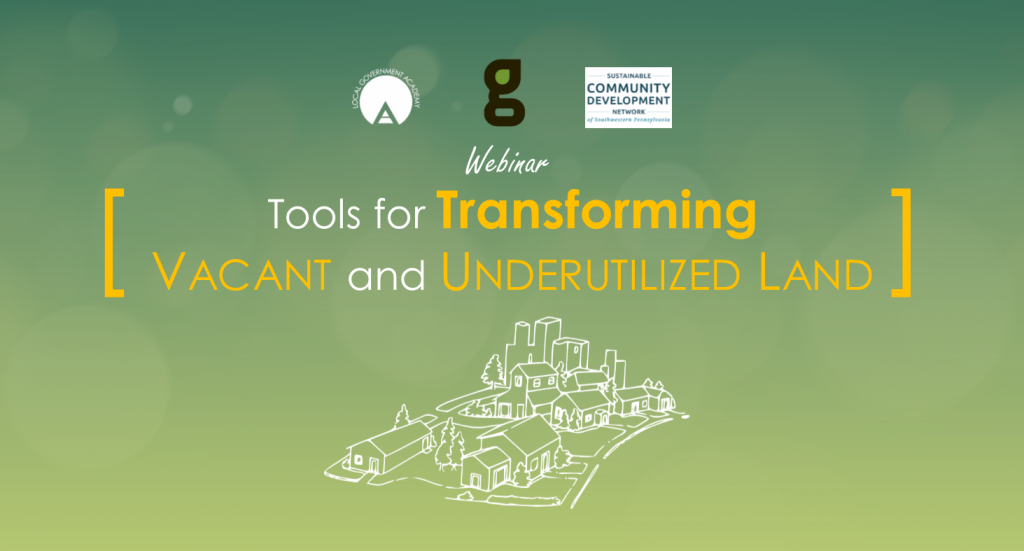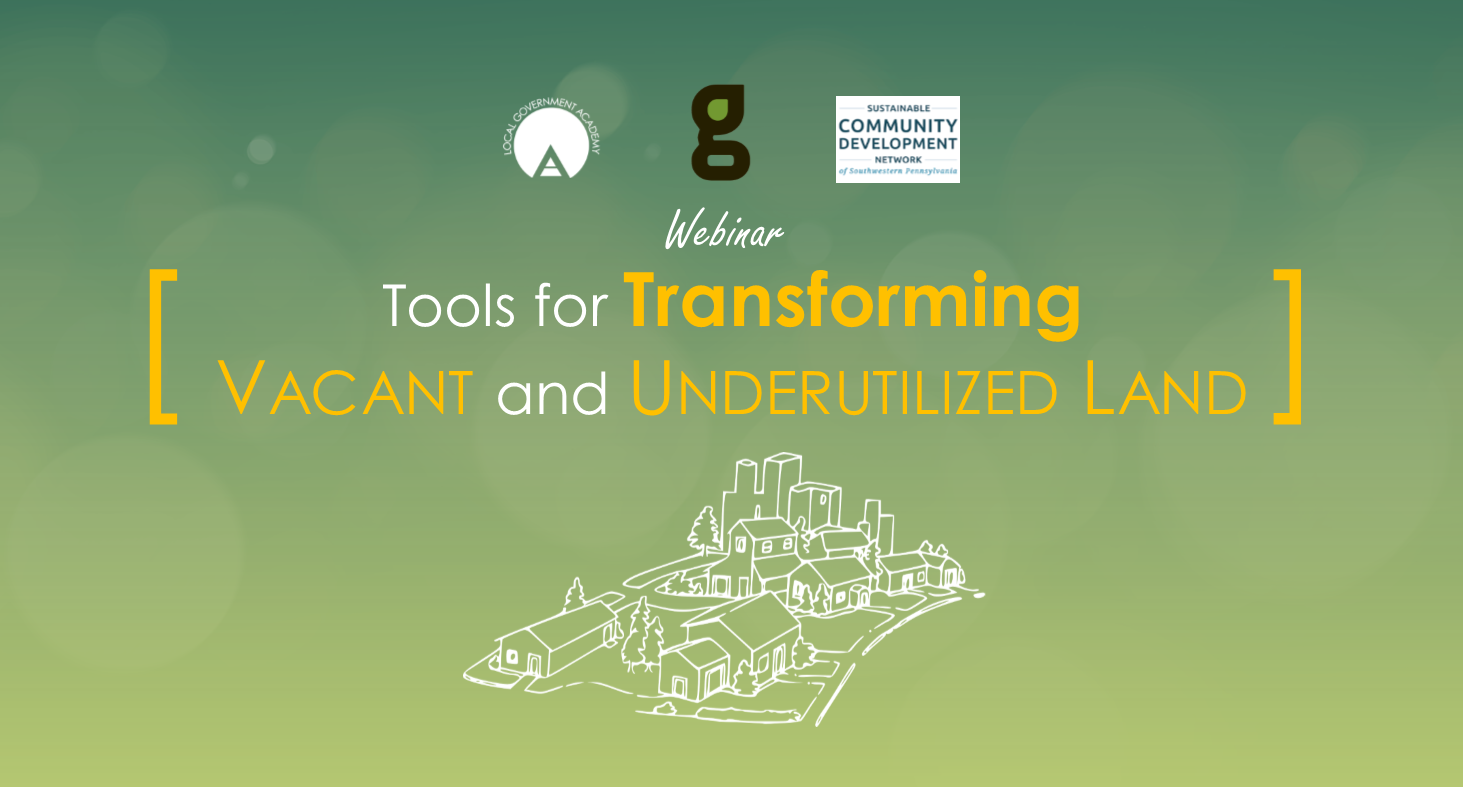 A new 2018 study reveals that costs of blight in Allegheny County go beyond the surprising economic costs and include dramatic negative health and environmental impacts as well. Local Government Academy is pleased to join with Sustainable Pittsburgh to present a Sustainable Community Development Network (SCDN) webinar – Tools for Transforming Vacant and Underutilized Land. The webinar will be held on Tuesday, May 21st at 1:00 pm.
Rebecca Mizikar of Grounded Strategies will discuss the true cost of blight and abandonment, and strategies for transforming underutilized land into productive re/use. Grounded Strategies (formerly GTECH) was founded in 2007 out of the Heinz College through research on the economic impact of vacant land. Using the process of reclaiming vacant and underutilized land as a platform for engagement, education, and building trust among communities, Grounded Strategies applies a "people and places" approach to give community members the opportunity to share their thoughts on the systems that affect them.
Join us for this informative webinar to hear about tools and strategies on how to mitigate the effects of blight and abandonment and illustrative examples where Grounded Strategies has put those tools to use.