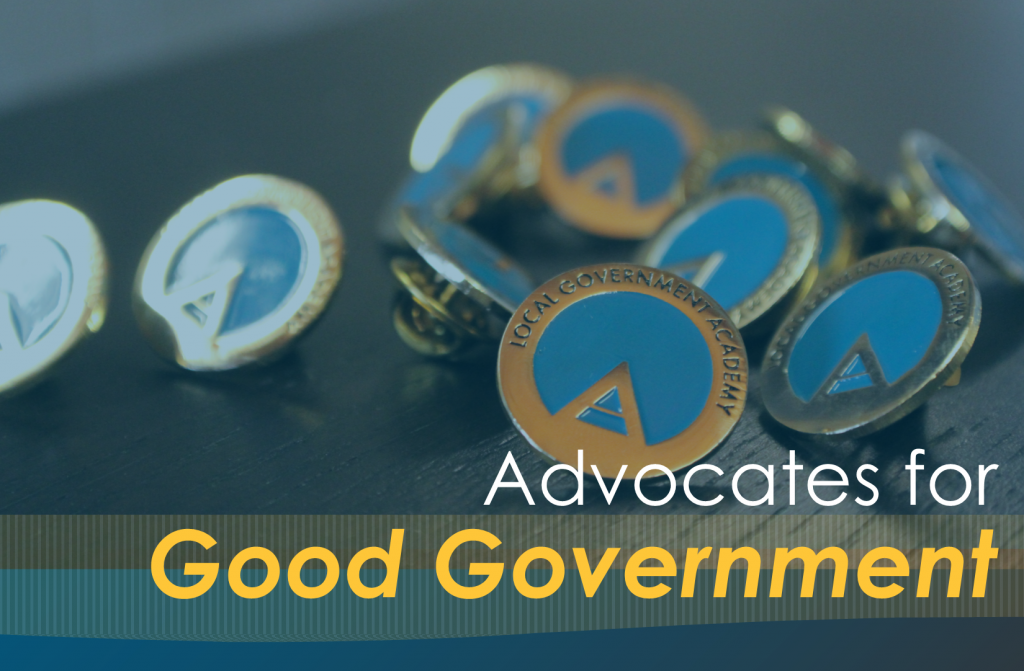 Local Government Academy is thrilled to announce our early-bird advocates who are leading the way for a successful 2020 Advocates for Good Government Campaign.
Joining us at the Partner Level is Campbell Durrant, P.C. and Gateway Engineers, who are demonstrating their commitment to affordable, non-partisan education for local governments. This limited sponsorship level illustrates the leadership of our sponsors to ensure that LGA has the capacity to deliver educational programming to our communities.
We want to also acknowledge Dawood, sponsoring at the Contributor Level, and thank them for their desire to support training programs for elected and appointed officials and municipal staff.



Are you an Advocate for Good Government?
Since our founding in 1983, Local Government Academy (LGA) has remained focused on our mission to Promote Excellence in Local Government. Our Advocates for Good Government campaign ensures that we have the capacity to address emerging issues as we continue to offer educational programming on the fundamental responsibilities of local government.
The 2020 Advocates for Good Government campaign provides enhanced sponsorship benefits that will grant maximum visibility and can be customized to heighten awareness of your organization.
Sign up to enjoy promotions now through December 2020! Depending upon your goals, sponsorship packages offer:
Complimentary seating and tickets to the Annual Recognition Luncheon
Priority consideration for event sponsorship
Listed recognition at major events and logo displayed prominently in digital media
Priority consideration as a subject matter expert & instructor
Priority consideration for new program development
Local Government Academy is a trusted resource for our region's municipalities, and we have more to do. When you become an Advocate for Good Government, you join a unique collaboration with government, business, academic, and civic groups to achieve excellence in local government.
For sponsorship levels, click here, or for more information, contact Joy at (412) 357-6449, or e-mail: jruff@localgovernmentacademy.org.