An independent, non-profit, non-partisan organization, promoting excellence in local government.
Each year, Local Government Academy offers approximately 30 educational programs, including day and evening classroom-style programs, round-table discussions and webinars.
We support and promote a strong and responsive local government system, develop effective local leaders, educate public officials, public employees and citizens, and build collaborations and partnerships.
Establishing
Pillars of Good Government

For Over 20 Years
LGA engages with both professionals and volunteers to recommend policies and practices for local governments.
We recommend policies and practices in key areas such as ethics, public safety, intergovernmental cooperation, and more.
These Pillars of Good Government are used by local governments and citizens to evaluate the value and performance of their local government services.
---
The 
"Pillars of Good Government"
 project followed a collaborative process to identify policies and practices of well-governed and managed communities. The "Pillars" established research-proven standards by which elected officials, staff and the public can gain a better understanding of local government service obligations and best practices. The following Pillars of Good Government provide for the objective evaluation of the value and performance of local government services and serve as the foundation for LGA programs:
Infrastructure & Public Works
Intergovernmental Cooperation
Public Sector Human Resource Management
Chair
Art Tintori
Green Tree Borough
Vice Chair
Barbara Parees
Allegheny County
An Lewis
Steel Rivers COG
Brian Jensen, Ph.D.
Pennsylvania Economy League
Brian Schimmel
PA Department of Environmental Protection
Bruce Kraus—Ex Officio
Pittsburgh City Council
Charles Martoni, Ph.D.
Allegheny County Council
Jason Davidek
Allegheny League of Municipalities
Kathleen Coder
Bellevue Borough
Kenneth LaSota, Ph.D.
Heidelberg Borough
Kevin Smay
Community College of Allegheny County
Mark Mansfield
Upper St. Clair
Michael McCaig
RBC Capital Markets, LLC
Preston Shimer
League of Women Voters Of Greater Pittsburgh
Rebecca Matsco
Potter Township
Ruthann Omer, P.E.
Omer Advisors, LLC
Stan Caldwell
Carnegie Mellon University
Stanley Kabala, Ph.D.
Duquesne University

Vanessa McCarthy-Johnson
Wilkinsburg Borough

Joy M. Ruff, AICP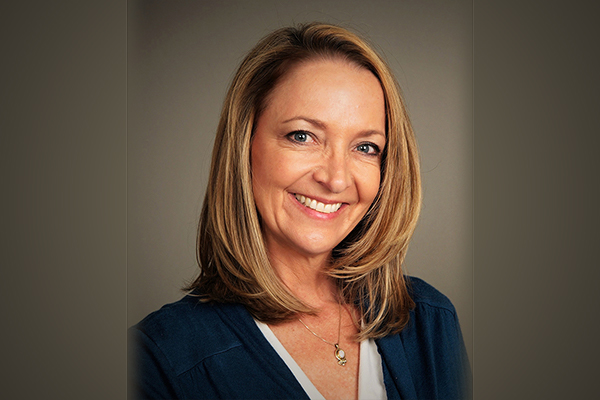 Executive Director
jruff@localgovernmentacademy.org
---
Joy has more than 23 years of experience in municipal planning, community development, and public involvement that spans public, private, and non-profit sectors. She holds a B.A. in Political Science from the University of Pittsburgh and a M.A. in Communication Studies from California University of Pennsylvania. She is a member of the American Institute of Certified Planners and has led planning and community engagement efforts across Pennsylvania focusing on issues of importance to local governments.
Joy is a member of the Board of Directors for The Calliope House and is a founding member of the Society of Women Environmental Professionals – Three Rivers Chapter, where she serves as the Program & Events Committee Chair. She is also a member of, and volunteers for, the Western Pennsylvania Conservancy. Her commitment to the community is underscored through pro-bono services to the Mt. Lebanon Partnership and the Montour Trail Council to support strategic planning efforts.
Sarah DeRubeis-Godfrey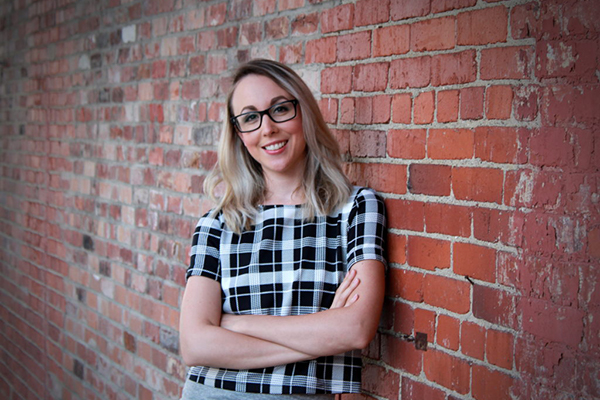 Marketing & Social Media
SGodfrey@LocalGovernmentAcademy.org
---
Sarah worked in legal administration while studying Illustration and Design, Photography, and Creative Writing at Mt. San Antonio College in Walnut, California, just east outside of Los Angeles. Relocated from her native state, Sarah came to work at Local Government Academy in December of 2015, where she was able to apply her wide spectrum of skills in design and writing to elevate LGA's platform, marketing, and front end. The Academy Notes email newsletter, as well as all published materials, are directed and designed by Sarah as she manages both the website and social media outlets, spreading LGA's news to friends and associates.
When not writing for LGA, Sarah is an avid writer of fiction and a digital painter. She came to Pittsburgh chasing opportunity, as well as for the markedly friendlier drivers (it's true). Through the journey, she came to appreciate the region's unique dynamics, history, and culture. At present, she has mostly acclimated to winter.
Your Help Is Needed - Make An Impact
Become a positive presence in the day-to-day workings of local government by supporting our efforts to promote excellence.
Donate to Local Government Academy or become an Advocate for Good Government today.
Accepting in-kind and monetary donations.