Air Quality Workshop
Presented by the Allegheny County Health Department and Local Government Academy
On Thursday, November 14th, attendees joined Local Government Academy and instructors from the Allegheny County Health Department's Air Quality Program to learn what local governments can do to protect the quality of life in their community.
The program, geared to municipal officials and staff, explored:
the municipal purview to protect residents and ensure air quality standards
how air quality regulations are enforced
how Industrial and Commercial sources are permitted and regulated
how municipalities can control the location of activity and potential nuisance impacts
municipal authorization to regulate wood burning for heating and recreational uses
the municipal role for building demolitions
resources available to local governments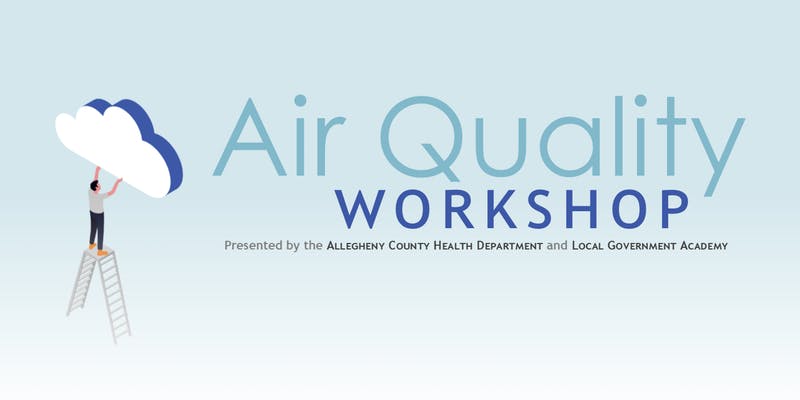 Date
Thursday, November 14, 2019
Time
8:00 am  Registration and Buffet Breakfast
8:30 am  Program starts
12:00 noon  Program ends
Location
Pittsburgh Plaza Hotel Green Tree
401 Holiday Drive
Pittsburgh PA 15220
Cost
Free for elected and appointed local government officials and municipal staff.
Your Help Is Needed
-

Make An Impact
Become a positive presence in the day-to-day workings of local government by supporting our efforts to promote excellence.
Donate to Local Government Academy or become an Advocate for Good Government today.
Accepting in-kind and monetary donations.